NEWSFLASH!  I have remote control handsets suitable for use with the Wurlitzer One More Time. For both K99 amp and i84 Compact amp. (It will say which one it is on the amp cover.)
Jukeboxes Direct is the official U.K. Wurlitzer distributor for all new parts for the Wurlitzer One More Time.   All parts are genuine Wurlitzer parts direct from the factory.
I can supply bubble tubes, lights, plastics, chromes, motors and any other spare part for a Wurlitzer One More Time jukebox.
A full parts list for the One More Time CD jukebox can be downloaded by clicking the link below:-
Wurlitzer One More Time Parts List
I stock the most common parts, shown in the diagram below.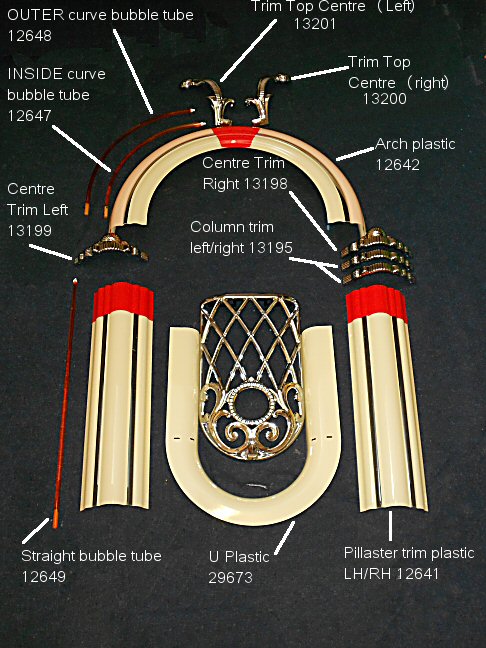 If you want to order parts for a One More Time then please send an email to dave@wurlitzer.co.uk with the appropriate description and part numbers and I will reply with the price and stock levels etc.