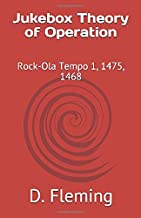 Over the past two years I have been creating a series of books called Jukebox Theory of Operation. It is a simplified version of the manual, with a flow chart approach and then individual circuit diagrams of that relevant part in the machine cycle. It speeds up fault finding and saves having to wade through a thick book.
At the moment I have only done Rock-Ola machines as listed below but will be doing Wurlitzer some time in the future.
All these manuals are available on your local Amazon store. I don't sell them directly.
Rock-Ola Jukebox Theory of Operation available now.
1448, 1458, 1455, 1458,
Rock-Ola Tempo 1, 1475, 1468
Rock-Ola Tempo 2, 1478, 1485
Rock-Ola Regis/Empress 1488, 1495, 1496, 1497
Rock-Ola Princess 1493
Rock-Ola Rhapsody 408
(Stand models) 1484, 1494, 403, 430
Rock-Ola Capri 2. 414S
Rock-Ola Rhapsody 2, 418SA
Rock-Ola Coronado 431
Rock-Ola 442-443
Rock-Ola 444-445
Rock-Ola 448-449, 450-451
Rock-Ola 453-454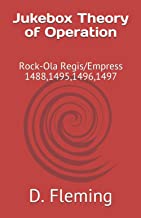 AVAILABLE FROM YOUR LOCAL AMAZON WEBSITE